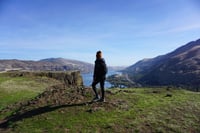 Join us, Monday, June 14th at 1pm, for an engaging panel discussion featuring outdoor industry leaders and alumni from OSU and its Center for the Outdoor Recreation Economy's inaugural Outdoor Industry Leadership cohort.
If you're a rising professional who's ready to step into your own as a leader in the outdoor recreation economy—or if you're looking for a meaningful professional development program for your team, we encourage you to join us for this free online event.
Panelists will share stories from their own career journeys and offer advice to rising or aspiring outdoor professionals about the skills, connections, and experiences that support successful careers in the outdoor economy.
This discussion also explores professional development opportunities, including the Center's Outdoor Industry Leadership Certificate Program, which is now accepting applications for Fall 2021.
MODERATOR
Greer Van Dyck
Founder, Windrose Coaching & Speaking
Greer has spent most of her formative career in the outdoor industry, while also pursuing her love of mental and emotional well-being. Her passions for the outdoors as well as supporting others along their leadership development journey gave her motivation to start her coaching company Windrose, so she could combine the two. She works at the organizational, association, and university levels, providing integrative coaching and facilitation to individuals and teams in leadership development.
Learn more about Greer's approach to learning and leadership.
PANELISTS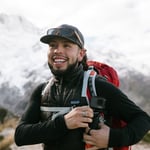 Zavier "Zavi" Borja
Program Director, Vámonos Outside | Inaugural Leadership Cohort
A first-generation Mexican-American and native of Central Oregon, Zavi is a passionate advocate for outdoor recreation. He has worked for various youth programs for the past decade, including the Boys and Girls Club of Bend, Bend Parks and Recreation District, and Education Outside in San Francisco. He also works for the Bend-La Pine School District as a mentor specialist for at-risk youth. In 2019, Zavi created a Central Oregon chapter of the nationally recognized non-profit, Latino Outdoors, and he is the creator of Vámonos Outside, an organization that connects Latinx families and communities with the outdoors. In addition, he was part of the pilot cohort for OSU's Outdoor Industry Leadership Certificate program.
Learn more about Zavi's leadership journey.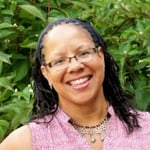 Lisa Gaines
Director of the Institute for Natural Resources, Oregon State University
Lisa has 25 years of experience working with universities, government agencies, and NGOs to develop and manage multi-institutional natural resources and international development projects and programs. Her work includes leading, managing, and coordinating large, complex interdisciplinary research projects. She is a co-principal investigator on a National Science Foundation Oregon State ADVANCE project aimed at institutional transformation and advancing the study and practice of equity, inclusion, and justice for women and others from historically underrepresented groups in the academy. Lisa is also a co-principal investigator on a National Science Foundation grant: Developing Adaptive Capacity in Wildfire-prone Regions. She serves on the board of the American Institute for Biological Sciences and on three Governor-appointed bodies—the Oregon Geospatial Information Council, the Oregon Sustainability Board, and the Governor's Environmental Equity Committee.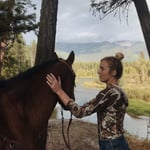 Mary Rondepierre
Product Line Manager, Patagonia
Mary is a Montana native committed to "building a life that is alive, not perfect." She is a horsewoman, hunter, angler, wife, public land owner and a proud Patagonia employee. Mary has spent her entire career in the outdoor industry working for brands that have deep respect and reverence for wild places. She is driven to make an impact on our planet by helping build the highest quality, longest lasting, low impact products that will hopefully never see a landfill.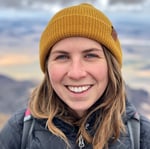 Hilary Sager
Destination Development Manager, Travel Oregon | Inaugural Leadership Cohort
Hilary works with statewide stakeholder groups, local communities, natural resource management agencies, and business owners to develop high-quality, sustainable visitor experiences that reflect the essence and values of Oregon and support local economies. Prior to joining Travel Oregon, Hilary worked as a production coordinator at Atelier Ace, the design agency behind Ace Hotel Group, and as chief of staff for a state representative in the Oregon legislature.
Learn more about Hilary's leadership journey.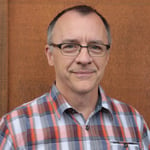 Mike Wallenfels
SVP Global Sales, Helen of Troy
Throughout his 30+ years in the outdoor industry, Mike has been a backpacking and climbing instructor, entrepreneur, business leader, and advocate for outdoor recreation nationally and in Oregon. Following roles with Mountain Hardwear, Columbia Sportswear, and Timbuk2 Designs, he is now the senior vice president of global sales for the Hydro Flask and OXO brands with Helen of Troy. Mike is also co-president of the Oregon Outdoor Alliance (OOA) board of directors and served on the Oregon Governor's Task Force on Outdoor Recreation in 2019-20. He has served on the Outdoor Industry Association (OIA) board of directors, including two years as board chair, advocating for business and recreation related initiatives. Mike was also a member of the board for Big City Mountaineers, a Colorado-based outdoor experiential organization making lasting impact on the lives of youths from underrepresented communities nationally.
Monday, June 14

1 PM PDT